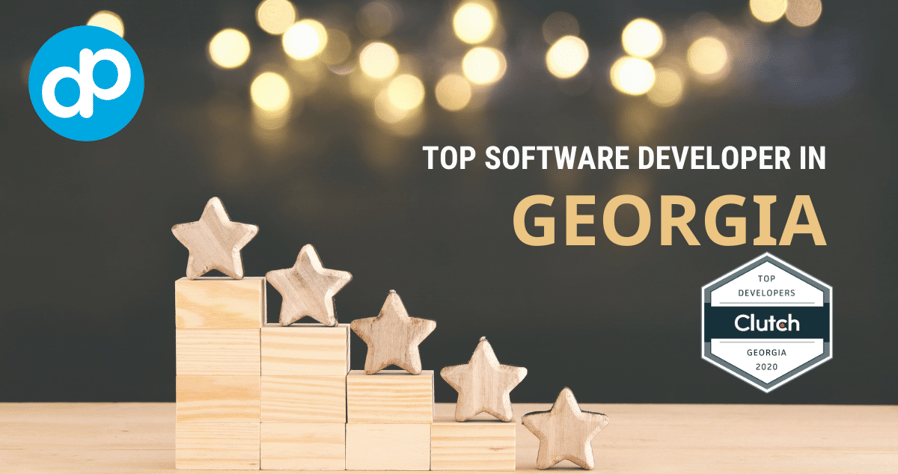 In a recent press release, Clutch recognized delaPlex as one of Georgia's top developers! As Clutch notes in it's rating, Georgia is currently experiencing a tech boom, with Forbes naming Atlanta among the 5 U.S. Cities Poised to Become Tomorrow's Tech Meccas.

All aspects of development are essential to a growing business, and it makes sense to utilize one of the world's top providers. That's why we're honored that Clutch named us one of their best developers in 2020!

Clutch is the world's leading source for B2B ratings and reviews. Featuring the top providers across B2B segments, Clutch offers users what they need to research service providers. Clutch is located in the center of DC, where their dedicated analysts independently verify each and every client review.

We're incredibly proud of our stellar rating on Clutch! With tons of reviews, we're honored to be highlighted by Clutch as a leading company in the fast-moving field of software development.

In a recent five-star review, the CEO of PlanTools LLC praised our software development: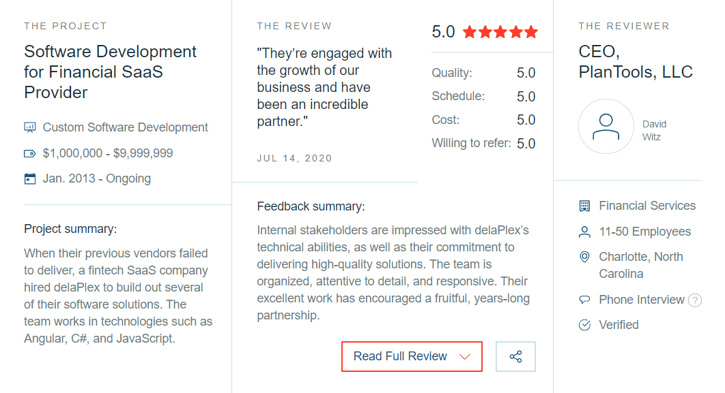 We're extremely grateful to PlanTools and the rest of our clients who have taken the time to leave us a review.

CASE STUDY
Partnering with PlanTools, delaPlex helped refactor and optimize a legacy financial retirement planning application with over 1 billion data points. The app required functionality to generate various types of reports for financial planners to guide their clients more accurately.

Our CRO had a few words to share with the delaPlex community about winning this award:

We're thrilled to be named as a top development company in Georgia, it's a testament to our team of talented engineers that work hard to address the growing challenges that technology companies are experiencing every day," - Ben Wolk, Chief Revenue Officer, delaPlex

We'd also like to highlight our presence on The Manifest, Clutch's sister site. The Manifest is a business news and how-to website that connects businesses with the services they need to grow.

We're incredibly moved to be recognized as one of Georgia's top development companies according to Clutch. Want to learn more about delaPlex? Click here to access more client success stories.
If you want to join our ranks of satisfied clients, please contact us today!