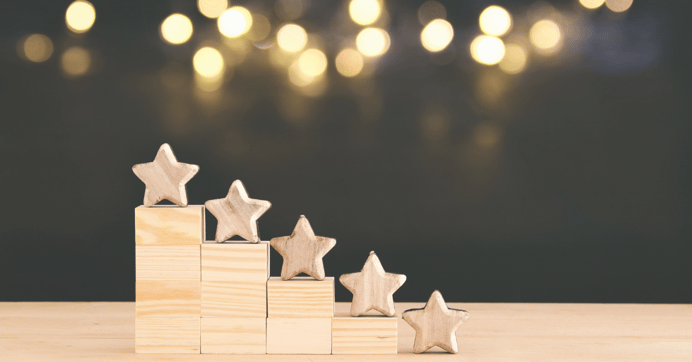 With mobile devices getting more and more accessible these days, people are spending a considerable amount of time on their mobile devices. Whether it's playing a casual game to kill time or paying your bills, a mobile app will have a use for someone.

Taking advantage of the fact that there are about 3 billion smartphone users around the world today, having a mobile app for your business will certainly boost your presence online. From banking to food delivery to entertainment, mobile apps make things possible which were previously unimaginable.
There are so many mobile app developers out there; finding the right one for your business is not always easy. Luckily, delaPlex is here to help! We've been in business since 2008 catering to a diverse range of industries and sizes from startups to Fortune 500 companies. Our clients' satisfaction can be attested as 90% of them are repeat clients and 85% are still utilizing our services for more than five years.
We recently received a review on Clutch, a B2B ratings and reviews platform. One of our clients, Epividian, a healthcare tech company needed support for a mobile application they're developing. We successfully helped the company with database work and back-end support.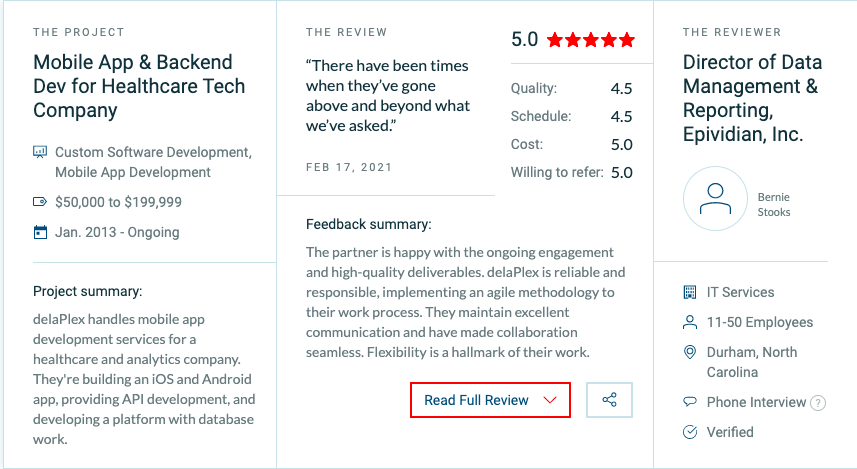 Epividian was extremely satisfied with the services we provided and we've been very flexible with their changing needs.
"We've had a very positive partnership from the beginning. Our organization increased engagement with a client based on the feedback and positive responses to the app." – Director of Data Management & Reporting, Epividian, Inc.
Aside from this positive feedback, delaPlex is also featured on Clutch's sister company, The Manifest. It's an awards and projects listings website and we've been recognized by The Manifest as one of India's top Shopify developers.
For those clients who have entrusted us with their projects, we appreciate working with them and are proud to see that our services are of great value to their business. It's always an amazing feeling to receive such wonderful feedback from our satisfied clients. At delaPlex, we appreciate everyone who entrusts us with their business endeavors.
Want to hear what our other clients say about us? Take a look at our Clutch Profile here.

Are you looking for a mobile app developer to collaborate with? Send us a message! We'd love to know more about your project.