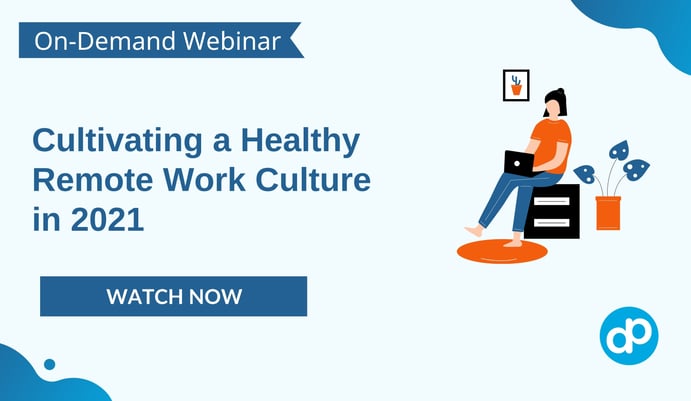 Culture isn't just about snacks and foosball tables. How do great distributed teams cultivate a winning culture?

Join us for a chat with Catapult's Justin Witz (CEO) and Chelsea Rutter (Product Manager) on their best practices and key learnings on managing or transitioning to a healthy remote working culture.
In this webinar you'll learn:
What is remote work culture?

What makes it important in 2021?

The benefits of a healthy remote working culture

Hitting the gas on culture: How to get started

Access the On-Demand Webinar by filling out the form below!