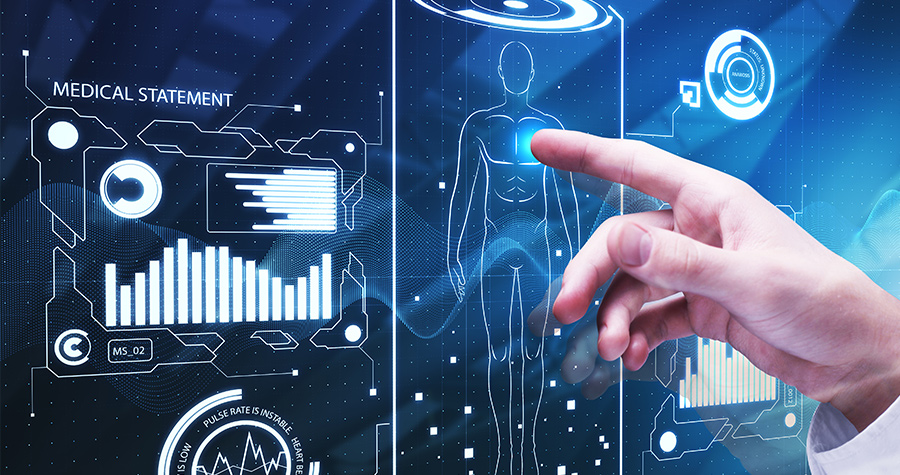 In the era of digital transformation, almost every industrial sector has embraced systems to modernize practices and processes to serve people better. Despite advances in science and medication, the healthcare industry has been lagging behind when it comes to digital transformation.
When it comes to improving patient care; new and advanced techniques and solutions have revolutionized medical procedures, automated diagnostic techniques, smart drugs, and more. So what's keeping the healthcare industry from leading when it comes to digital transformation and organizational processes?
McKinsey reported the barriers around digital transformation in healthcare is not a technological problem, but a problem with culture, mindset, organizational structure, and governance.
Isolated and disconnected organizational functions don't meet the evolving needs of healthcare payers. These processes are also ineffective in handling the unprecedented growth of big data in healthcare. So what can healthcare organizations do to overcome the challenges of digital transformation?
Upgrading Technology Foundation
One of the first steps in tackling the digital transformation strategy is to take inventory of what products and services would benefit most from digital transformation. Updating your technology foundation can include anything from upgrading legacy systems, implementing new methodologies, making additions to your talent pool, and more. McKinsey reported four core principles for successful digital transformation: identify and prioritize critical sources of value, identify the products and services that highlight differentiation, build service-delivery capabilities, modernize IT foundations, and lastly, build and maintain core management competencies.
Improving Cybersecurity Measures
Improving security protocols is imperative for digital transformation.
Healthcare providers face this consistent challenge of enhancing cybersecurity measures to protect sensitive patient health information and, at the same time, provide access for those who need it.
Keeping the patient privacy in check and ensuring quality patient care isn't easy, especially when the industry frequently suffers from data hacks. In 2019, about 2.9 million patients' records were compromised due to a nine-year hack by cybercriminals on the Dominion National insurer's server.
Maintaining Interoperability
Healthcare providers who utilize electronic health records (EHRs) face challenges around ensuring the data is interoperable between healthcare software systems used by clinicians, labs, vendors, pharmacies, and patients. Integrations, and access to data sources are some ways to support accurate, efficient, and meaningful clinical data exchange within and across organizational boundaries.
According to a 2019 InstaMed survey, 90% of providers rely on paper and manual processes for patient collections. With a lack of patient identification, communication standards, and segregated EHRs systems, healthcare spend time and money on manual and antiquated processes, whether this is due to paper processes or lack of access to data and integrations.
How to Overcome These Challenges
IT plays a critical role in transitioning healthcare systems in digital care delivery. However, the IT function in hospitals is mostly busy in overseeing operations, managing infrastructure and email systems, optimizing EHRs systems, and improving interoperability between disparate platforms.
As a result, healthcare organizations often spend more time focused on IT maintenance versus digital transformation. One way hospitals can achieve their digital transformation goals is by collaborating with a technology partner that offers instant access to technology experts that hospitals can leverage to efficiently and cost-effectively address modernization challenges.
As a trusted technology partner, delaPlex enables healthcare organizations to rapidly implement digital strategies that help extract value from what they already have as well as develop custom healthcare software solutions that enhance interoperability between existing IT systems.
delaPlex's expertise and experience further help hospitals evaluate new and emerging cyber threats, so that patient health information remains protected.
Achieve Your Digital Transformation Goals with a Technology Partner
delaPlex was founded by engineers who experienced the issues of software development firsthand. We're passionate about software development and helping our clients.
We have also seen how powerful a well managed global agile team is. Making sure everyone's on the right page is a challenge, but it's a challenge we specialize in solving.
Whether you are building a custom application for your healthcare organization, migrating your existing systems to the cloud, or generating valuable insights from your data through predictive analytics in healthcare, our world-class team of software developers, testers, data scientists, and AI/ML experts can help you turn your digital transformation goals into a reality.
Our state-of-the-art development facilities are ISO 9001:2015 quality compliant and verified by a qualified third-party organization to be HIPAA Compliant.
Want to learn more about how delaPlex can help you? Contact us today to start the conversation.