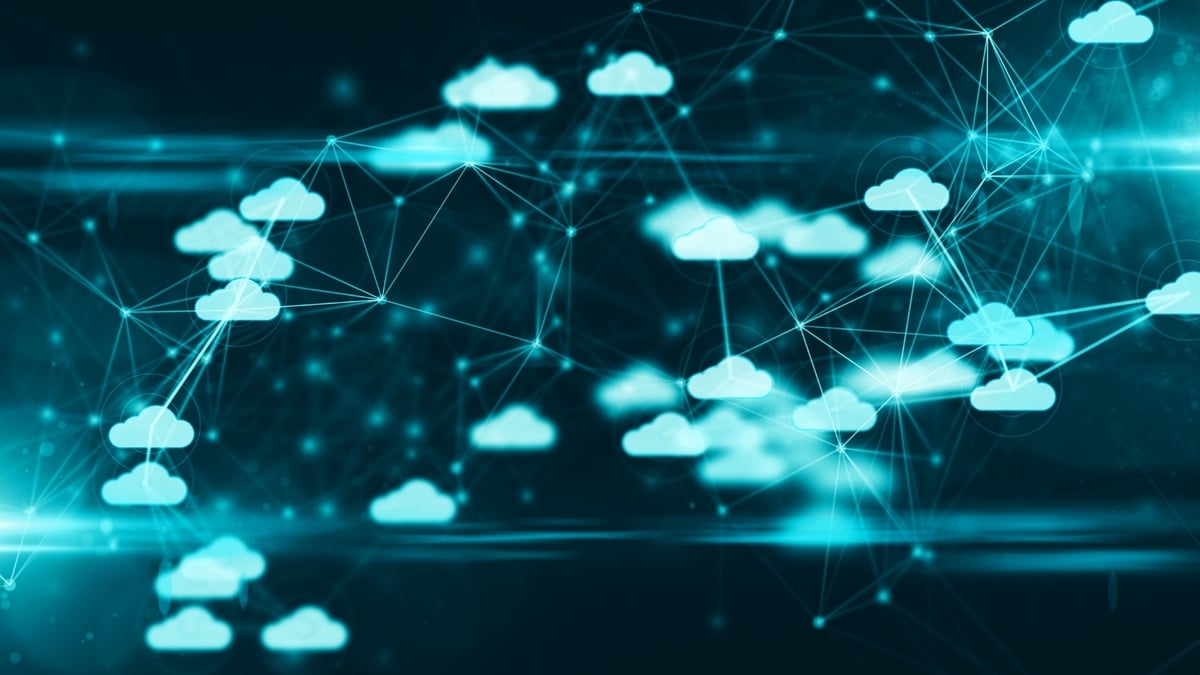 According to Gartner, cloud computing is one of the most disruptive forces in information technology (IT) since the dawn of the digital age. Several organizations are using the cloud for new IT initiatives and replacing legacy systems with cloud-based solutions. The result is what Gartner calls "cloud-first" preference in making IT spending decisions for organizations.
The top reasons why companies are moving to the cloud are to optimize their IT strategies and budgets.
When preparing for cloud migration, factors such as cost, monitoring, and business continuity come into play. You'll also address and implement strategies around automation and optimizing the cloud for your specific needs. There are many organizations just starting their journey to cloud migration who rely on trusted technology partners with development and cloud migration expertise.
Why are Organizations Moving to the Cloud?
What is driving the shift to the cloud? A recent Deloitte survey of IT executives revealed three primary drivers:
Security and Data Protection: Cyber attacks are all too common, and many companies don't have the internal expertise to thwart them. Storing mission-critical information or big data in-house opens you up to significant vulnerabilities due to breaches and system failures. However, cloud solutions help to combat these risks. According to a 2019 McKinsey report, 70% of banks are reviewing their core banking platforms and are beginning to leverage cloud-native services and offerings provided by technology vendors.


Data Modernization: Numerous organizations need to move data from legacy databases to modern ones. Today's organizations generate enormous volumes of data and need to extract more value from it. With more advanced databases, organizations can perform more sophisticated data mining and analysis to drive business decision-making.


Cost and IT Performance: A cloud model offers organizations opportunities to pay for only the resources they use. This approach allows companies to spend less on IT infrastructure while empowering them to scale as they grow.
Reducing the Cost of Cloud Migration
Cloud migration can be a complicated process - but there are steps to manage the process and keep costs low. A large number of companies start with an audit of their current infrastructure to understand current costs and envision the cloud environment. An audit gives a clear picture of the network, storage, and database capacity needed to run the applications you aim to move to the cloud. With this knowledge, you can right-size your cloud environment. By defining your minimal and optimal performance requirements and working with your cloud provider, you can determine the right infrastructure. A phased migration approach lets you prioritize less-critical applications with the least dependency that offer the highest savings. 
Optimize Cloud Performance
Once you are in the cloud, you should analyze the computing resources in use and make adjustments as needed. You can use cloud monitoring tools to review and analyze the availability, performance, and security of your cloud environment proactively and fix problems. This approach can provide continuous uptime for mission-critical systems to ensure business continuity.
You can also rely on cloud automation solutions to optimize performance. Cloud automation refers to software solutions that automate the installation, configuration, and management of cloud computing services. With automation, you can use technology to reduce the manual effort required to manage repetitive tasks in the cloud.
Most organizations find that their cloud resources grow too complex for humans to manage in real-time. As their cloud operations expand, the need for automation grows. Automation - such as auto-scaling and alerts - streamlines cloud management tasks to ensure optimal performance while keeping costs in check.
delaPlex

: A Technology Partner You Can Rely On
If you're looking for a technology partner the delaPlex team's experience and deep expertise in cloud computing is why delaPlex is trusted by their clients.
As you consider cloud migration, you can turn to delaPlex for expert guidance. Our proven methodology ensures a smooth transition from your legacy architecture and empowers you to gain maximum cost and performance benefits from the cloud.
Why choose delaPlex to manage your cloud migration needs?
 Predictable recurring monthly costs and cost savings

 Future-proof technology – we can evolve as technology does

 Customized and integrated service

Years of expertise managing cloud infrastructures

Vendor interfacing - our team can directly interact with your customers to offer faster responses

 Utilize public clouds with IaaS and PaaS services integrated with native cloud services

 Turnkey DevOps, microservices, containers, and data protection
Want to learn more about how delaPlex can help you? Contact us today to start the conversation.