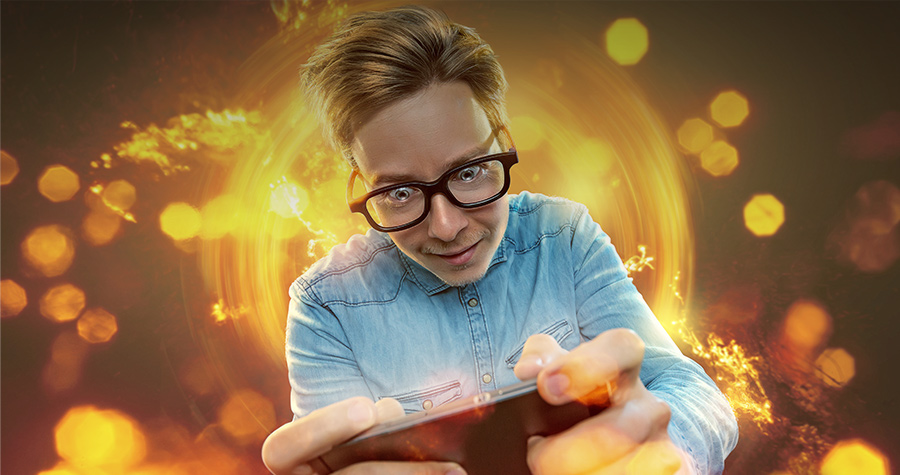 With the app marketing space getting increasingly competitive, retaining the users and keeping them engaged with the app is becoming extremely challenging. If an app fails to meet the user expectations, or if it isn't exciting enough, people are likely going to abandon or uninstall it. Statistics show that 71% of users do not return to the app after install within three months.
The only way to stand out from the competition is to develop an app that solves a big enough problem or offers the users enough value and motivation to continue using it more often and for longer times. But how do you ensure that your users "stick" to your app for longer? While there are numerous user engagement and retention strategies that you can implement, gamification is turning out to be one of the powerful techniques that brands are cashing in on.
When designed and implemented correctly, gamification not only improves user retention rates but also increases revenue for your business.
What is Gamification?
Gamification is the process of turning a mundane task into a fun and engaging activity using gaming elements and principles. Games appeal to our competitive nature. It triggers our sense of achievement and motivates us to play more. Similarly, we'd feel motivated to complete even a tedious task if it is rewarding or gives us a sense of recognition.
Apply this same tactic to any non-game app, and you'll instantly make the app more pleasing for users. For example, rewarding your users with points and badges will provide them a sense of achievement, making them want to use your app more often. Similarly, levels, progress displays and leaderboards add a competitive element to the app, naturally motivating people to keep using the app features and improve their position in the rankings.
In-app currency is another gaming element that not only motivate users to keep logging into the app, but also offer new revenue opportunities for your business.
How to Gamify Your App?
There are several specialized tools and libraries you can use to integrate gamification into your app. Amazon GameCircle, Google Game Services, and Apple Game Center are a few popular tools that developers often use.
However, integrating gamification into your app isn't just about development. True gamification is one that manages to trigger emotions in your users successfully, motivates them to take action, and keeps them engaged. Here's what you can do to build a successful gamification strategy for your app.
Set clear goals: To gamify your app, begin with defining clear business objectives, and then plan a gamification program around it. For an effective gaming strategy, it's critical to understand the expectations and interests of your target audience thoroughly.
Keep things simple: The entire idea of gamification is to offer your users a fun and easy way to engage with your app. Make sure to design a simple system that is easy to understand and allows users to identify their current stage and which steps they need to take next.
Integrate social sharing platforms: Integrating social platforms into your app allows users to share their achievements easily with their friends and family.
Let users control their experience: Providing decision-making options for controlling the app's flow will provide a sense of motivation to your users. They're even more likely to get involved and engaged in using the app.
Partner with An Outsourcing Firm to Handle Your Gamification Needs
Gamification might sound like a straightforward marketing tactic to engage your app users, but without proper planning, this strategy can backfire severely. Integrating gamification successfully with an app requires extensive knowledge about gaming principles, powerful UI/UX skills, and sound development experience.
While your in-house development team may have the skills you need to gamify apps, they're probably already juggling with multiple responsibilities of keeping the app functional for your users, debugging and optimizing the app performance and much more. Besides, you'll also need specific skill-sets to successfully integrate creative gaming elements into your app and push it to post-production, testing, and finally, into users' smartphones.
The responsibilities don't end here. Once the demand for your app surges, you'll want more people to access it on different devices and keep adding new features without losing the seamless experience of your app. This is where outsourcing shines!
With an outsourcing firm like delaPlex handling your app development and gamification needs, here are the benefits you'll unlock:
Experienced and Scalable Resources
At delaPlex, we have a unique composition of creative experts in the field of game development and experienced professionals with proven coding skills and the use of technology stack. Together, they help you build gamified apps that are not only visually appealing but also offer a highly-engaging experience to your end-users. With delaPlex, it's also easy to scale up or down resources or modify your team composition on the fly with your changing requirements.
Reduced Development Costs
An outsourcing model allows you to cut costs on hiring specialized resources needed to integrate gamification. With direct access to experts, there's no longer a need to invest in training your existing developers or allocating new ones to your app development project.
Cross-Platform Development
Instead of having separate resources to manage app development on different platforms, leverage delaPlex's cross-platform development proficiency in deploying apps on any platform of your choice and getting your gamified apps to market faster while significantly reducing development costs. The uniformity of your app across all platforms will ensure that all users get a similar app experience no matter which devices they use.
Quality Control
One of the benefits of outsourcing your app development to delaPlex is that you get immediate access to a team that ensures your app remains glitch-free before the release through rigorous testing and quality checks. When your app gets into the hands of your users, you'll be sure that your gamified app is functioning smoothly on all platforms and for all types of users.
Post-Deployment Support
Launching an engaging gamified app is just the beginning. There are going to be unexpected issues and tons of feedback from users, so you'll need a support team you can rely on. With delaPlex, you'll always have a backup team ready to get you through this phase as long as you want.
Need to Gamify Your App?
With a clever gamification strategy, your app will not only offer a fun experience for the users but will also ensure that they come back to it again and again. At delaPlex, we have the right mix of world-class talent and technology capabilities that you can leverage to develop a gamified app for your target audience. Reach out to us and begin brainstorming ideas to build your next gamified app today!