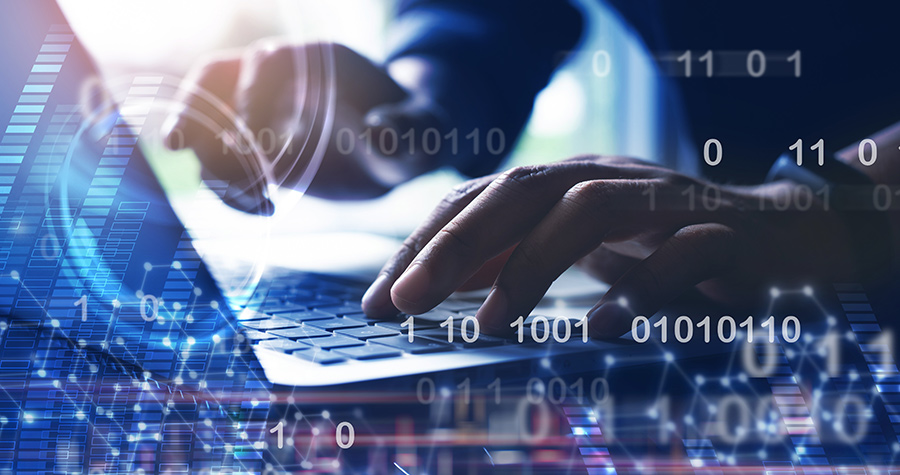 As analytics becomes an essential driver in gaining a competitive advantage, the question is no longer about whether to invest in data analytics and business intelligence (BI) solutions. Perhaps, the most nagging question you're facing today is whether to develop these solutions in-house or choose to outsource the entire process through data analytics services.
While you might think developing an in-house analytics solution leads to better control over your data, there are some factors that are likely making it difficult for you to assemble the right internal team. The shortage of data science talent combined with the high costs associated with sourcing and retaining data scientists and business intelligence professionals, are what teams like yours are struggling to solve. We've heard from organizations who are dealing with these issues and are recognizing the benefits of working with outsourced data teams.
In addition, with the rapid expansion of AI, ML, deep learning, and data science technologies and techniques, keeping your in-house analytics team abreast of the latest trends is in itself a challenge. The time and investment you'll need to train and onboard new members whenever there's a need to develop new capabilities impacts the time and energy you need to focus on what matters most.
Entangled in this perplexity, you're probably failing to leverage data as effectively as you might want to. Organizations like yours that are looking to develop or scale their data analytics capabilities are increasingly turning to outsourcing to get insights faster while staying within their budget.
What is Data Analytics Outsourcing?
Data analytics outsourcing is an engagement model that offers businesses flexible options to develop sophisticated analytics capabilities without tremendous costs. With data analytics services, companies can outsource their entire data science process from data acquisition and integration to visualization and advanced analysis.
While the service provider handles everything from infrastructure setup to data analysis, customers get the flexibility to tailor services as per the business needs and fill in the expertise they may have in-house.
So, how does this collaboration bring value to your business? Let's explore.
The Business Value of Data Analytics Outsourcing Services
Quick Access to Insights
With data analytics services, you don't have to wait for the solution to get deployed in order to gain insights out of your data. The analytics service is readily available for your in-house teams to extract insights quickly. Instead of an in-house solution that can take months to design and implement, data analytics services can start generating reports with a few weeks of working together.
Higher Rate of Success
Data analytics being their core business function, outsourcing firms bring a wealth of experience and diverse skillsets to build thought-through AI-powered data analytics and business intelligence solutions. Instead of experimenting with the solution in-house, these experienced external data scientists and AI specialists pick the right models and data engineering techniques suitable for your unique project needs. Using industry best practices and data science methodologies, they'll deliver high-quality reports and solutions, ensuring that you have the best chance of success with your data-driven decisions.
Fresh Perspective on Data
Outsourcing data analytics provides you a fresh viewpoint. External experts will come with new perspectives and insights for solving your critical business problems. With an entirely new way of thinking, the outsourced team can help in restructuring processes and tools to help take your business to the next level.
Technology Expertise
From real-time machine learning and analytics to self-service BI tools and mobile dashboards, the analytics and underlying data technologies are evolving rapidly. Hadoop, which was once the preferred solution for Big Data storage, is slowly losing its popularity with the introduction of Apache Spark and alternative large-scale solutions, such as AWS S3, GCP's Cloud Storage, and Microsoft's Azure storage. Data analytics services save you from exploring each of these technologies. Instead, the service provider takes care of choosing the right technology to best meet your data processing and performance requirements.
Cost-Effective
Data analytics outsourcing is significantly cost-effective compared to developing an in-house solution. You only have to pay for the data analytics services instead of investing separately in design, implementation, software licenses, and cloud subscriptions.

Moreover, instead of permanent hiring for your in-house analytics team, outsourcing allows you to hire talented resources affordably and scale your needed services up or down, including the flexibility to make needed changes to your team as your project needs change.
Why delaPlex?
At delaPlex, we've helped businesses globally to harness the power of data and leapfrog competition through cutting-edge custom software applications, business intelligence tools, and data analytics solutions. We leverage advanced Cloud technologies such as Data Science, Artificial Intelligence and Statistics to unlock hidden insights in your data.
With our world-class talent and an extensive technology toolbox, start generating valuable insights to grow your revenue, optimize operations and reduce risk. Quickly build your team of data scientists and AI specialists depending on your specific needs, scale resources as your project needs change, and get exceptional results affordably.
At delaPlex, we also have strict security policies, procedures, and standards in place for every business function to safeguard your intellectual capital. Our development facilities are ISO 9001:2005 quality compliant, and we stay compliant to ISO 27001:2013 to manage information security.
Explore some of our case studies to learn how our data analytics solutions brought extraordinary results for our clients.

Learn more about how delaPlex can help you today.