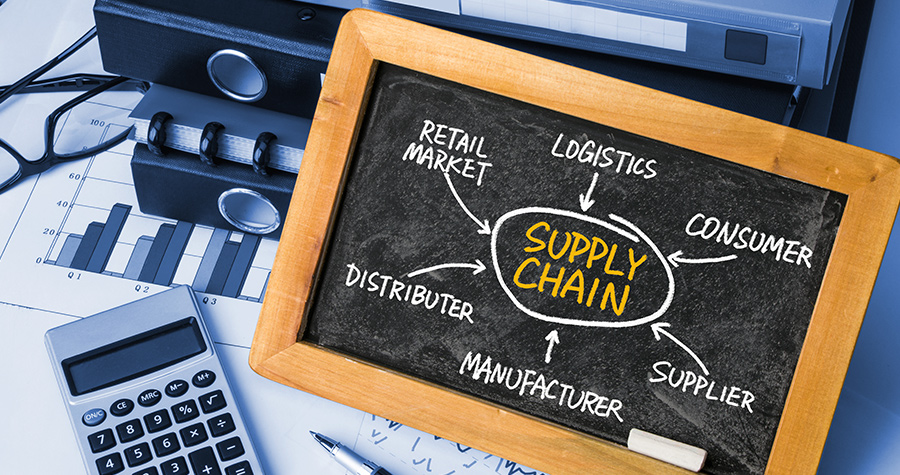 The supply chain is a complex business function. In today's dynamic market where product life cycles are becoming shorter, freight rates are skyrocketing, and warehouses are getting clogged due to driver shortages, the complexity is increasing exponentially.
Typical supply chain management companies, processes, and software solutions are proving to be inadequate enough to address these challenges effectively. Current solutions provide a limited advantage to businesses in scaling their operations globally, meeting customer demands, and gaining better profit margins.
One feasible solution is to adopt advanced digital technologies to set up and operate a supply chain that is efficient, scalable, and offers immediate value. These emerging tools do offer an opportunity to meet the needs of today's complex and globally dispersed supply chain networks.
However, these tools remain underutilized due to a lack of experience and expertise on how to implement and integrate them within existing supply chain processes. The high implementation and operating costs of these tools often disrupt the profit equation in a market condition where margins are already thin.
For effective, efficient, and profitable supply chain processes and networks, companies must re-evaluate their business models. Growing companies can remain competitive, cost-efficient, and agile to meet market demands by outsourcing supply chain operations to a specialized consulting and technology partner.
What is Supply Chain Outsourcing?
Supply Chain outsourcing is a flexible service model that allows businesses to scale their supply chain capabilities without the upfront investment in people, processes, and technology. A supply chain service partner will manage and provide support for all or part of their supply chain requirements by collaborating with in-house teams.
The services provided can range from consulting, production control, quality, warehousing, and logistics to ERP implementation, integration, and custom software development. By leveraging cloud-based technologies and the support of supply chain functional experts, an outsourcing partner enables businesses to gain world-class, scalable supply chain capabilities cost-effectively and quickly.
The Benefits
If you are considering outsourcing your supply chain operations, read on to learn about the benefits you can expect from this new business model.
Leverage Proven Supply Chain Technologies and Systems
Innovation is the key to efficient supply chain operations. A Deloitte survey shows that 96 percent of the executives from the manufacturing and retail sectors recognize innovation as "extremely important" for growth. The survey also highlights that supply chain leaders utilize advanced technologies such as analytics, mobile technologies, RFID tags, and visualization software to improve performance and revenue growth.
Partnering with a supply chain outsourcing provider gives you immediate access to these technologies. Leveraging enterprise applications, cloud, AI, ML, IoT, and analytics, a partner will help you generate data-driven insights, identify improvement opportunities, and drive innovation faster.
Reduce Overhead Costs
Finding and acquiring experienced talent is not only challenging but it comes with a high cost. Outsourcing expertise in this area offers access to a variable cost structure. Depending on your process and technology requirements, you can blend professional skill sets and experience levels at a much lower cost compared to hiring full-time resources. Outsourcing also offers the flexibility to scale the resources that will support periodic spikes in your supply chain needs, ensuring you only incur the expenses as business demands increase.
Meet Customer Demands
Customer satisfaction is a fundamental metric that decides the effectiveness of your supply chain processes - achieving maximum customer satisfaction requires optimal operational capacities. Instead of burdening your in-house resources with more responsibilities or hiring new talent, an expert partner will create a cost-effective plan to operate your supply chain efficiently.
Utilizing the right skills and technology, an outsourcing partner can offer end-to-end support ranging from procuring less expensive materials and managing inventory better to optimizing last-mile delivery.
Scale Instantly
As your business grows, an outsourcing partner will also give you the flexibility to expand your supply chain teams so that you can quickly tap into new market opportunities. Instead of going through a hiring process, you will always have instant access to external supply chain talent ready to help you scale quickly and grow your market share.
The delaPlex Advantage
At delaPlex, we hold proven supply chain consulting expertise to help your business transform supply chain processes successfully. Take a look at some of our case studies to find out how our world-class supply chain talent and technology toolbox helped businesses optimize their supply chain operations, reduce overhead costs, and find a new competitive edge.
Want to learn more about how delaPlex can help you? Contact us today to start the conversation.