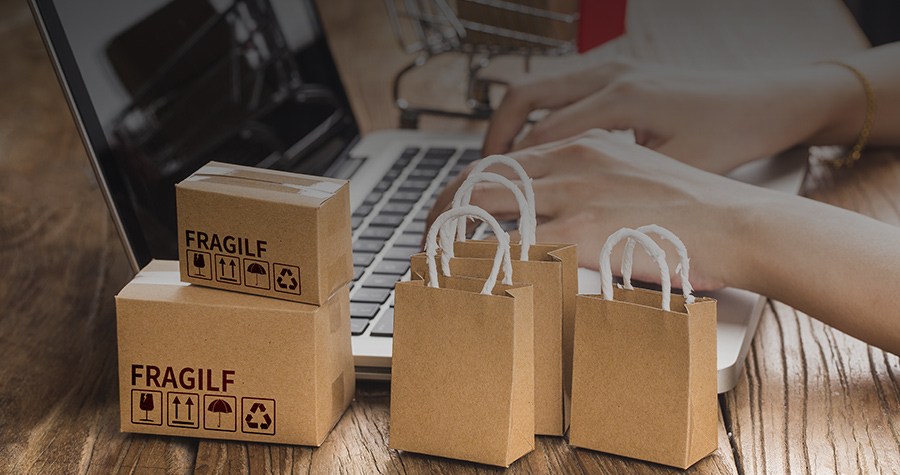 The digital commerce sector is undergoing a significant resurrection, and with this change, there's also tremendous growth in the IT needs of online retailers. From building voice commerce and headless commerce capabilities to implementing automation and offering personalized buyer journeys, there's already too much on the plate of many in-house development teams today.

In the pursuit of embracing an omnichannel lifecycle, these teams often face the most challenging conundrum – whether to develop new capabilities in-house or to outsource their operations.
The story isn't very different when you look at smaller eCommerce development companies. Emerging technologies such as AI, IoT, robotics, logistics management, drone delivery and AR are painting a similar picture within smaller eCommerce development companies. These technologies demand broad skill sets that often fall outside the scope and knowledge of limited eCommerce development teams. Many of these technologies evolve so quickly that the natural course of action is to fill this knowledge gap by seeking outside help.
The trends clearly indicate that strategic IT partnerships and outsourcing are increasingly becoming the norm to manage business functions. These engagement models aren't just about reducing capital expenditure. Outsourcing decisions are bringing numerous other benefits to businesses and are enabling them to stay relevant to today's digital consumer. Let's discuss some of them.
Benefits of Working with a Technology Partner
Bring Products to Market Faster
When you turn to a technology partner for your eCommerce development, you get immediate access to experts' knowledge about various platforms, integrations, and emerging technologies. You don't have to make your in-house teams go through extensive training or learn new technologies to accomplish your business goals. Instead, the exclusive access to a talented pool of offshore developers will help you release new digital stores and new features in your existing assets rapidly.
Get Access to Advanced Technologies
A close partnership with an outsourcing company also means that your eCommerce solution will be utilizing the latest technology and tools. IT being their core function, outsourcing firms regularly invest in advanced technologies and staff training to develop products that meet stringent quality standards. Most offshore development companies even have their own tools and products to support the latest trends in the market.
Focus on Core Activities
As a retailer, your core business function is to bring quality products for your end customers and offer the best purchasing experience and service to them. Likewise, if you're an eCommerce development company, you specialize in specific platforms and technologies. Having a technology partner handle the rest of the components and processes to complete the omnichannel shopping experience means you'll have more time perfecting what you're good at. While your in-house teams manage the platform, remote developers will handle the integration of features such as AI-based visual search, beacon-based proximity marketing, analytics and other emerging technologies.
Less Capital Investment
A technology partner frees up your budget for improving other business functions. You won't need to hire specialized and expensive talent to help you integrate each new technology feature. On top of that, you also get the flexibility to scale up or down these resources within a matter of hours.
Why delaPlex?
Since 2008, delaPlex has demonstrated the expertise and proficiency in meeting the unique technology and software development needs of clients around the globe. With world-class talent, technology prowess and innovative business methodology, we've helped organizations in releasing high-quality products to market at a faster pace while reducing development costs.
Leveraging an array of emerging technologies such as Mobile, IoT, Social, and Cloud, we offer a full spectrum of agile development services tailored to meet your specific eCommerce development requirements. Whether you're looking to augment your staff or need a fully dedicated team to handle your IT needs, delaPlex team members deliver their best to turn your ideas into tangible reality. With our Agile Business Framework, you can quickly scale and mix the talent composition of your team as your project requirements change.
As an ISO 9001, 27001, and HIPPA compliant organization, delaPlex also takes information security seriously. We always adhere to strict security policies, procedures, and standards across every business function, whether it is planning, development, marketing, or even sales.
Explore how delaPlex collaborated with businesses to design, build, deploy and manage eCommerce products and solutions that brought extraordinary results. Read our case studies here.