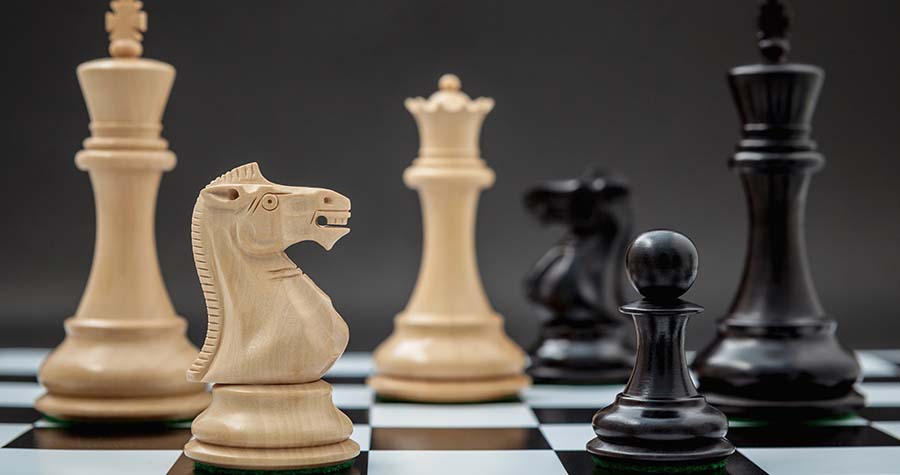 COVID-19 slowed down business operations in various industries and marketplaces across the globe. And while the demand for many working professionals drastically decreased, the need for software developers and other technologists grew exponentially as organizations were forced to adopt a digital-first strategy.
While the pandemic isn't entirely behind us, it's certainly fading in the rearview mirror. As we return to a sense of normalcy, software developers are some of the most in-demand employees as brands look to ride the digital acceleration wave of 2020 far into the future. In fact, a recent Microsoft report estimates the total number of "technology-oriented" jobs will increase from 41 million in 2020 to 190 million in 2025.
So how can organizations with growing development needs source and retain the right tech talent?
This post explores the current state of the tech talent marketplace and helps business owners and leadership teams shed some light on the most viable paths forward.
The Technology Talent Marketplace
Businesses across the globe are looking to bounce back from the pandemic as they shift from leaner, reactive working models to a period of growth. Certain industries are evolving faster than others, but it seems technology is leading the charge as organizations lean on remote-first working models and accompanying tech innovations.
Sector Growth
The Information Technology (IT) industry is expected to reach a $5 trillion market value by the end of 2021 — and organizations are taking notice of this upward trend. Every business likely needs access to highly qualified software engineering and other technology experts. Whether they need to complete critical business initiatives, redefine their in-house development operations, or
explore digital transformation projects
,

the need for tech talent is a universal one.
High demand across the tech industry means software developer recruiters have to work harder and look deeper to identify the right employees for their organization. Prospective employees likely face multiple job offers or an ever-growing list of potential career paths based on their skill sets.
Plus, software professionals and other technology employees have an advantage they didn't enjoy during the pandemic — the power to choose. Candidates who may have settled for their first job offer during the pandemic are now seeing their value increase, which means they can be more selective in applying to or accepting new positions.
Finding the Right Fit
On the flip side, employers and department leads face their own critical choice. As they look to fulfill technology needs and staff their internal development initiatives, they must balance a few key factors, such as:
Hiring and retainer costs for each employee

Required qualifications for each position

The relationship between team capabilities and long-term business goals
The increased demand for talent is met with a supply shortage of US-based developers. The US Bureau of Labor Statistics expects the job market to reach 1.2 million unfilled, open developer positions by 2029.
To keep up, software developer recruiters are extending their budgets to snag the right talent. They're increasing salary, incentives, and benefits and allowing for flexible or remote work options.
They also have to work on the candidates' timelines, as prospective candidates often delay the interview process so they can interview at multiple organizations and vet each option thoroughly before signing on to a new position.
The Shore Discussion
These competing constraints typically lead companies to the shore discussion, through which they decide how to source software talent for their organization. This means choosing candidates from three primary sources:
Onshore employees that work in the same country as the organization employing them.

Nearshore employees that work in a neighboring country to that of their employer.

Offshore employees that work in a region geographically far from their employer's country of origin.
For many organizations, onshore development is the ideal choice. However, it's not always a plausible option, especially in such a competitive job market. The "onshore" model is the traditional way of doing things, but it's not the only way organizations can successfully staff their software projects. When executed correctly and led by a top-tier technical team, nearshore and offshore development projects can increase productivity and ensure success without breaking the bank.
Outsourcing is the Key to Future Success
Software developer recruiters are considering alternative ways to support their internal development needs rather than sinking their hiring budgets into individual employees or settling for a less-than-ideal candidate.
The solution is leveraging well-trained, skilled developers through an external technology partner — also known as outsourcing. Nearshore software development outsourcing is a quick way to expand your talent pool and leverage available, remote talent to fill high-demand jobs like full-stack, back-end, and front-end developer positions.
Outsourcing is more cost-effective than traditional hiring. Plus, it gives organizations limitless flexibility to pivot priorities and access more or less talent based on their current state and forecasted future needs.
delaPlex provides engagement-based outsourcing solutions beyond traditional staff augmentation to connect you with right-fit developers and other technical talent. We can help you access high-value employees without fighting the job market. Plus, our teams can scale up or down as needed to meet shifting demands and ensure your organization stays agile in an ever-evolving technology landscape.
Learn more about how delaPlex can help you? Contact us today to start the conversation.